Joseph M. O'Neill, Jr. Memorial Fund
Established 2006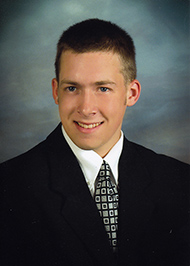 In loving memory of their son, Joseph and Diane O'Neill created the Joseph M. O'Neill, Jr. Memorial Fund.
On November 13, 1986 our lives changed forever when our son, Joey was born. As a little boy he enjoyed being outside playing, taking hikes, exploring, always asking why and how. As he grew his inquisitive nature never changed. He loved taking things apart and seeing how they worked. This showed in his course of study in Power Generation major at Penn Tech in Williamsport.
Then on July 23, 2005 our son Joey was killed in a car accident. How tragic it is to lose someone that has so much to offer, so much more living and loving to do. Through our overwhelming sadness we were able to feel proud of the man our son had become and grateful to God for giving him to us even though it was only for 19 1/2 years.
We hope to make an impact in another young persons life through this memorial fund. Thank you for helping us create this loving tribute.
Sincerely,
Joe and Diane O'Neill
Distributions from this fund will be made annually as an award to a graduating senior whose course of study was Electromechanical/Industrial Automation and Robotics at the Schuylkill Technology Center, North Campus. Selection of the recipient will be made by the instructor at the Schuylkill Technology Center in accordance with the guidelines established by the O'Neill family.