Schuylkill Haven Free Public Library Fund
Established 2009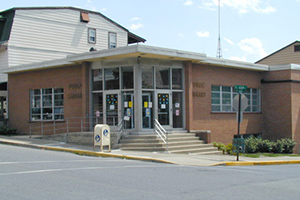 Schuylkill Haven Library's Board of Directors approved the establishment of an endowment fund to benefit the building maintenance, expansion and other library related business now and in the future. The library was very fortunate to receive a bequest of $10,000 from a neighbor of the library. The donor was not a patron of the library, but a neighbor of the library who wanted to give back to her community. She appreciated the work of the library and how the board maintained the building.
The library is grateful to be the recipient of this bequest, enabling the staff to greater serve the people in Schuylkill Haven and the surrounding area. In 2008, the library served 28,855 people. It is also important for the community to understand that the library trust which was established on December 15, 1973, included specific legal terms in which the annual distribution of earnings may only support the operations of the library, therefore, prohibiting the use of the fund for repairs and maintenance issues.
Distributions from this fund are made to Schuylkill Haven Free Public Library for such uses and purposes as determined by the Library.